Original Content, Not As Easy As It Looks
Not long after writing about my respect for Snapchat and their foray into the news publishing world, Deadline Hollywood (yet another news source I never expected to attribute) tells of the end of Snap Channel, Snapchat's department for self-generated original content.
This doesn't mean they don't value content beyond the duck-lip-selfie-pictures often seen via their app, but they are quickly bailing out of the original content world. Snapchat garnered a lot of attention just a few months ago with they hired former Fox SVP Comedy Marcus Wiley as their Head of Program Planning and Development. Now they're cutting him and a small staff loose, ending that piece of their content strategy.
This is probably a wise move for Snapchat, and shows their ability to experiment with new ideas, and recognize when good experiments don't evolve. Developing original content is not an easy or inexpensive proposition. Traditional news operations have been trying to cut costs (read:staff) for several years now and the cutting isn't over. The Chicago Sun-Times is losing high-level news executives – and even their CEO – and simply not replacing them.
So, hat's off to you again, Snapchat. You took a chance, pushed out to the corners of your content strategy, and knew when to step back from the ledge before it was too late.
Update – 10/14/2015

Further proof that Snapchat is in the Content Strategy game: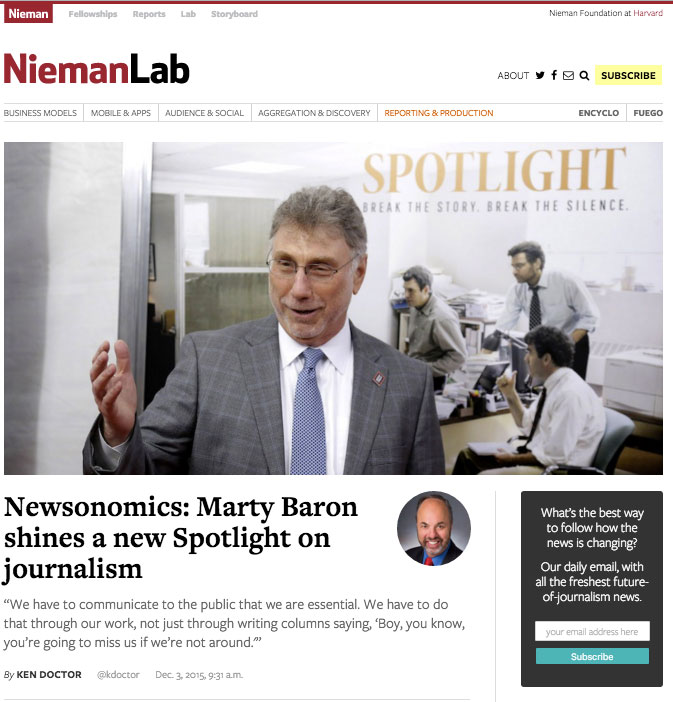 Newspapers are still fighting for respect in the digital age of news, but picking nits - regarding the way some people in the news and digital agency worlds refer to content - is going in the wrong direction. Marty Baron, the well-respected Washington Post editor was...
read more